December 21, 2018
Business
Expanding to the growing Chinese market, Adaptive-learning Room provides offline and online educational services
As the entire education industry is negatively affected by the declining birthrate in Japan, China now attracts attention as a new growing market. In 2014, we began to operate our cram school business in China using "adaptive learning." Our business is based on a unified education model that brings together online and offline education, and we are steadily tapping into this growing market.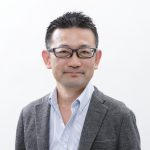 Executive officer in charge of Chinese business development
Daisuke Shudo
Joined Nippon Steel Corporation after graduating from the Faculty of Economics, Keio University. Finished MBA at Keio University in 1999. Was in charge of the acquisition of the laptop touchpad business from Logitech Inc. while being in charge of corporate planning at KOA T&T, Inc. Then was appointed president of K-TECH DEVICES INC. and made a successful IPO in the Taiwanese over-the-counter market. Joined The Japan Institute for Educational Measurement, Inc. in 2008 and was in charge of establishing its subsidiary in Singapore as a steppingstone to overseas expansion. Currently in charge of Chinese businesses as an executive officer at EduLab, Inc.
From a group cram school to a "Flipped Classroom," where students learn by themselves under the teacher's support
"Adaptive-learning Room" operates individualized cram schools that we operate in China. It brings together online and offline education.
This project was launched in collaboration with a partner enterprise in China in 2014 and became operational in 2017. One and a half year after that, we now run 117 schools in 47 cities in 15 provinces as of December 2018, and have over 6,000 students.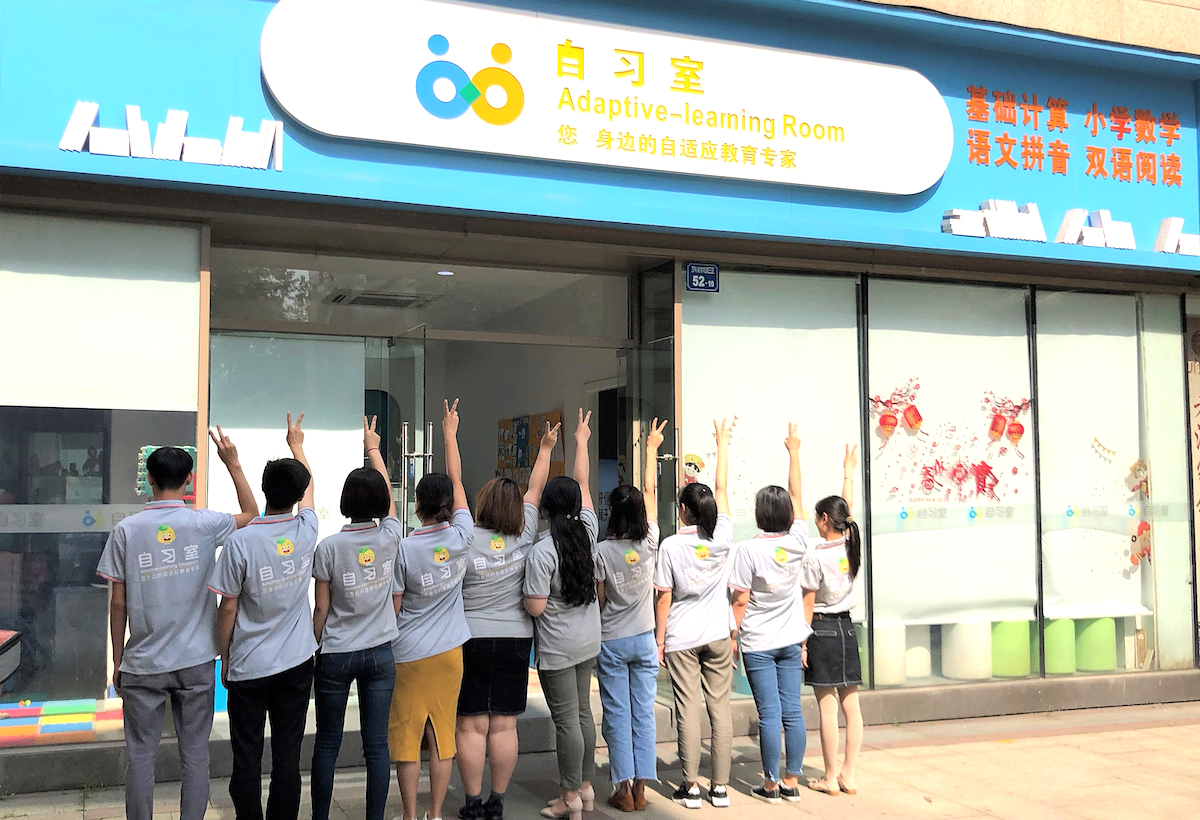 Our "Adaptive-learning Room" features "Flipped Classroom," "Adaptive Learning,"
and "Online Performance Measurement," all of which are now gaining attention.
In traditional schools, it was common for students to attend a lecture together in the classroom and work on their assignment at home. In contrast, in a flipped classroom, students first work on individualized assignment at home. Rather than listening to a lecture in the classroom, they deepen their understanding through a short animated video that are less than 10 minutes long and then work on problems and take tests based on what they learned at home. This means that all students receive individualized education. In other words, flipped classroom means that the input and the output are reversed.
Much like "KUMON," which is already offered all over the world, Adaptive-learning Room features a style where teachers encourage students to learn by themselves and supplement it with classroom education if they have any questions. However, for greater effectiveness, Adaptive-learning Room uniquely introduces "Adaptive Learning" to optimize education for each student.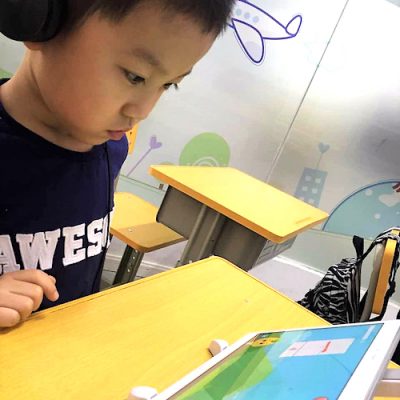 With Adaptive Learning, we can accurately identify where each student has a problem and what they fail to understand by utilizing online tests. It improves the quality of our service by tailoring it to each student, as it allows students to move onto the next step by assessing progress and their comprehension of the material and stores data for each of them.
The advantages to merging online and offline education include the teachers being able to fine-tune their lesson content by carefully observing the students and to build a good relationship with their parents through face-to-face communication.
It is safe to say that it represents the learning style of the next generation, where educational materials can be used more easily online and each student is provided with educational content that is "optimized" for them.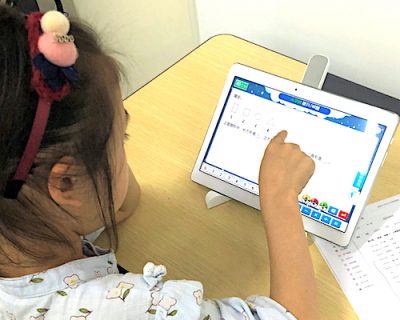 When we launched the business in 2014, the idea of Adaptive Learning was conceptual at best in the education industry. However, it became a buzz word in China in 2018. Its viability is now recognized and many enterprises are entering this field at a rapid pace.
It is said that more than 70% of families in urban areas have access to the Internet in today's China. Not only children, but also their parents are able to use the Internet and have no issue with the idea of online education. This is probably one of the reasons why we are gaining momentum.
Maximizing teaching effectiveness while reducing teaching workload
Adaptive-learning Room is being accepted in China because all teaching materials are made by hand specifically for the Chinese market, the classrooms are located in convenient places in each city, where teachers are able to communicate with the students' parents when they come to pick them up, and above all, our teaching system that allows us to assess the academic ability of each student and offer customized education based on the findings has resulted in a significant improvement in their school exam marks.
Another thing to note from a business perspective is that our system reduces the teachers' (the managers') workload.
In the past, it used to be common for a cram school teacher to teach dozens of students simultaneously. Therefore, the success of a cram school depended on the competence and popularity of its teachers. This meant that cram schools needed to secure charismatic teachers, which greatly affected their management.
As the main focus of Adaptive-learning Room is the materials and the system itself, teachers are expected to "coach" each student in a personalized manner instead of "teaching" a group. As they are mainly responsible for managing students' progress and keeping them motivated, they are now able to provide high-quality education while reducing their workload.
Even unexperienced teachers can manage a classroom well by focusing on communicating with their students and their parents. This is what makes this system profitable.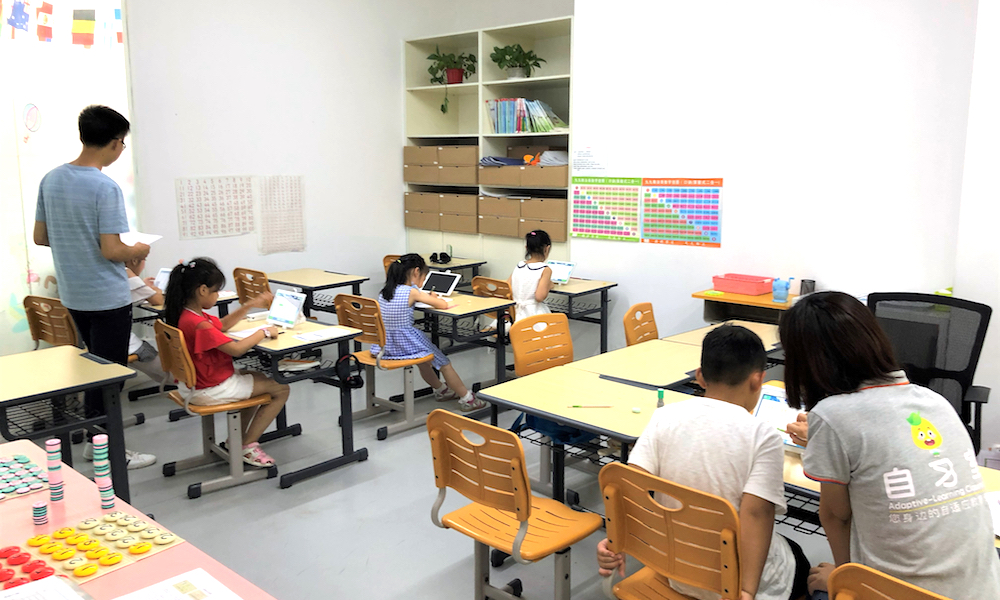 Changing children's education through technology
Adaptive-learning Room is currently being offered to elementary school students and kindergarteners, who are learning mathematics and Chinese characters, respectively.
China's one child policy was abolished in 2016, but most families still have one child in today's society. While many parents wish to give their children better education so that they will be able to survive fierce competition in society, the government is promoting reduced school hours, thereby restricting the amount of homework. More and more families are thus trying to compensate for this through cram schools, so the entire industry is interested in cram schools for elementary school students.
今It is said that Chinese families will become even more interested in education. The Chinese education market is therefore expected to keep growing in the future.
Adaptive-learning Room offers content that is distinctively different from what our competitors are offering and takes advantage of our own know-how in education that we have gathered in the Japanese education market. This is how we are aiming to gain a firm foothold in this market. We will further accelerate our efforts to gain recognition of Adaptive-learning Room and to open more schools so that we can reach the milestone of 100,000 students.
---
Other cases
December 25, 2018

Business