OneUp All India Talent Hunt Exam, a nation-wide competitive scholarship exam led by JIEM India Pvt. Ltd. for grades 4 to 12 students
June 16, 2020
EduLab, Inc.
JIEM India Private Limited (Location: Pune, India; CEO: Clark Lester Bautista; hereinafter "JMIN"), a subsidiary of educational service provider EduLab, Inc. (Location: Shibuya-ku, Tokyo; President and CEO: Junichi Takamura; hereinafter "EduLab"), has officially launched a nation-wide competitive scholarship exam in India which uses its OneUp web and mobile-based adaptive test platform.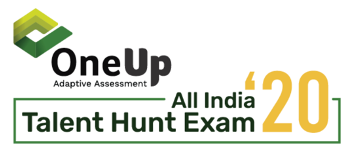 Background
India has one of the most competitive environments for children in the K-12 segment globally, in where many high stakes exams are conducted annually. Contrary to popular belief, this competitiveness does not begin in higher education but is instilled in Indian children at a very young age. In some ways, this can be directly attributed to how Indian parents long for their children to succeed in their academics. During this time, parents provide all the support their kids need for them to qualify and enroll in top universities in India. And ultimately, the goal is for the students to graduate from these top universities and land at prestigious jobs.
During K-12, students appear for popular high stakes exams run by private and non-profit institutions in India such as NTSE (National Talent Search Exam), SOF (Science Olympiad Foundation), IMO (International Maths Olympiad) and NSO (National Science Olympiad) to name a few. About 4 million Indian students take these exams annually. These are normally paper-based exams, and students would be required to appear for them physically at their venues. JMIN understands that at this time of Covid-19, many of such tests can be cancelled and attending such tests at venues may not be possible for many. As such, we have launched OneUp All India Talent Hunt Exam.
OneUp All India Talent Hunt Exam
As part of JMIN's ongoing initiative for the education industry in India during these uncertain times, we've decided to launch the "OneUp All India Talent Hunt Exam" – a competitive exam targeting grades 4-12 students in India. During the time of this pandemic, students will be forced to stay at home and look for alternative means to take high-stakes exams that will give them some trustworthy measurement as to how their skills measure compared to other students. The OneUp All India Talent Hunt Exam specifically addresses this concern.
The OneUp All India Talent Hunt Exam utilizes our OneUp Adaptive Test platform which allows students to take the test without physically being present in a venue. The exam has 3 filtering levels to identify top students from each grade level as seen below:

The number of multiple-choice questions for levels one and two will vary depending on grade level but will approximately be a 60-80 minute exam with Math, Science, Biology, Chemistry, and Physics subjects. The essay writing test for level two on the other hand will be an open-ended type exam with 10 subjective questions to be answered by students. Level 3 is the final stage and will include an online interview from a panel of education experts within the EduLab Group.
The registration for the exam will be from June 2020 until September 2020 while the exams will be held in November 2020.
Sponsors and Partners
Apart from the main purpose of this campaign – that is for students to gauge themselves and how they currently fair with Science and Math subjects, JMIN has also decided to include a scholarship part to reward students that will do well in the exam.
JMIN has allotted a total budget of INR1,000,000 (One Million Indian Rupees), roughly equivalent to US$13,000 to be rewarded as monetary scholarships for high performing individuals across all grade levels. However, since India has a huge population and with a high number of students participation being anticipated, we likewise decided to partner with a few educational companies and institutions that will sponsor prizes in-kind for the OneUp All India Talent Hunt Exam. Below are some of the sponsors for this initiative:
Don't Memorise (DM) is a product produced by Zouka Solutions Pvt. Ltd. based in India which focuses on developing video content for math and science in the K-12 market. Some of their content is found for free on YouTube which currently has accumulated more than 100 million views with over 1 million YouTube subscribers. JMIN likewise partnered with DM, with its more than 4,000 learning videos, to provide this within the OneUp Adaptive Test Platform. (https://dontmemorise.com/)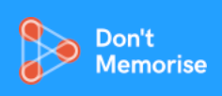 Established 6 decades ago, Vidyalankar is one of India's most trusted education services organizations. The group specializes in test prep: online and offline for both k-12 and higher education competitive entrance exams. Additionally, Vidyalankar runs three colleges: an Engineering Degree College, an Engineering Polytechnic and a Science, Commerce and Arts Degree college. Through its colleges and test prep services, Vidyalankar enables 50,000 students achieve their academic goals each year. (https://vidyalankar.org/)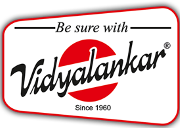 QLS Academy is a coaching center with a special focus on providing end-to-end learning management system for its schools to make the management of classes, learning and teaching more efficient for both the school and the students. One of QLS main differentiators is its interactive online classes with real-time monitoring of teachers. This allows real-time feedback from teachers while using the application. (https://www.qlsacademy.com/)

VMC is a name synonymous with success in IIT-JEE preparations. VMC has produced thousands of IITians year after year for the past 33 years and have one of the highest selection rate in the Industry for JEE and NEET. VMC is also known for its high quality education with best of faculties and scientifically designed study material as per latest exams' pattern. VMC has also launched VMC GURU – an Online learning platform providing Live Classes, video lectures, study resources, weekly and monthly tests, personalized analysis and more. (https://www.vidyamandir.com/)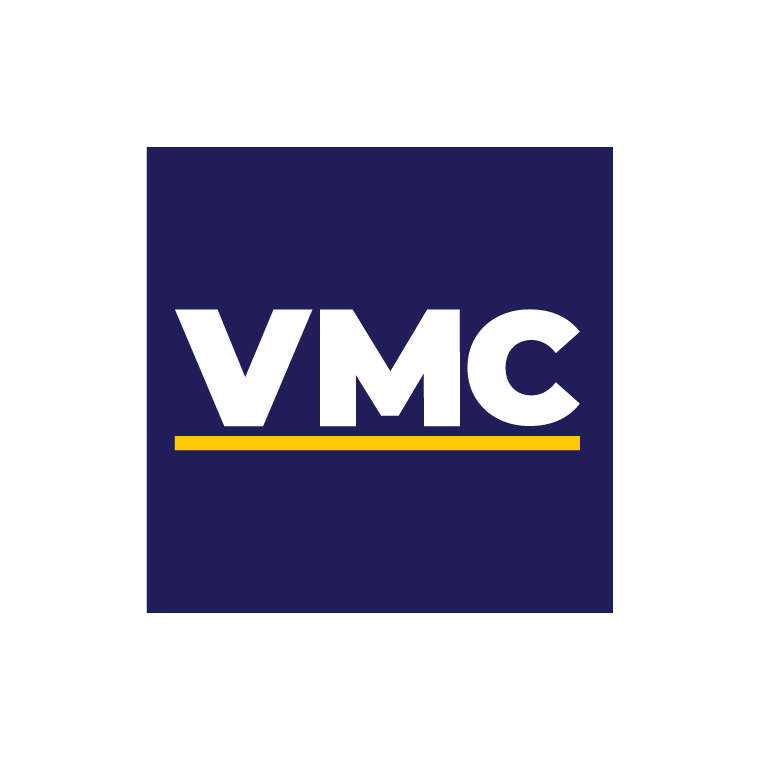 Expected Results
The OneUp All India Talent Hunt Exam is JMIN's first educational campaign in India where we are targeting between 30,000-50,000 students to participate. Based on the results and feedback for this year, JMIN will bring in more sponsors (both local and foreign) as well as increase participants on a yearly basis. Aside from accelerating the OneUp brand recognition in India, this campaign will also provide an entry point for JMIN to offer other educational solutions to the market from the EduLab Group.
To know more about the event, you may visit the website below: https://oneuptest.com/#/oneup-event
About EduLab, Inc.
Based on the latest learning science, EduLab develops educational solutions for the next generation. Its business activities include the development of and investment in new businesses in the field of Edtech (education and technology), the provision of educational IT solutions and platforms, support for next-generation education, and school management. The company is based in Tokyo and has a global platform with offices in Seattle, Boston, Singapore, Hong Kong, Beijing, Shanghai, Bangalore, and Pune.
About JMIN (JIEM India Private Limited)
JIEM India Private Limited is a wholly-owned subsidiary of EduLab, Inc., which provides software development and maintenance services for the EduLab group as well as providing assessments and test operation services in the Indian market.
---
Inquiry
EduLab, Inc.
Corporate Communications: Niwa
Tel: 03-6625-7709
Email: pr@edulab-inc.com